Our students have gone on to pursue a very diverse set of career paths and have accumulated many impressive accomplishments. On this page, you can read profiles of some of our Philosophy graduates, both recent and not-so-recent, and learn more about how their Philosophy degrees have had an impact on their careers and their lives.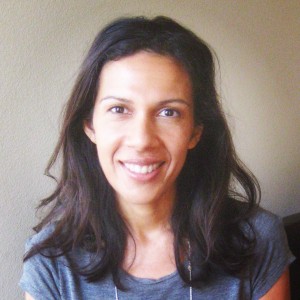 Cynthya Peranandam is the Principal Consultant at the Center for Applied Insights, an IBM think tank that provides data-driven thought leadership to foster strategic conversations.  Previously, she led marketing strategy for IBM's private cloud platform. Cynthya has worked with clients across the digital spectrum and has driven adoption and commercialization of emerging technology through IBM's early-adopter program. When asked about how she puts her Philosophy degree to use, Cynthya says: "Being part of a strategic think tank, I spend a lot of time thinking... a lot of time figuring out market strategy and what comes next. I think my time at York and my courses encouraged critical thinking which I put to good use everyday."
Christopher Creatura has a position in investment banking at Bank of America Merrill Lynch, having previously been in mergers and acquisitions at Deloitte. In addition to his BA in Philosophy, Christopher took courses in accounting and later acquired his CPA, CA designation. He says that his philosophy background has been an enduring topic of conversation in interviews and in the workplace.  As he puts it: "Though a philosophy major is an unorthodox route to a career on Wall Street, it's one I'm grateful for." He adds that he often considers returning to academia for graduate work but for the time being is content with his own private study of various works by Camus and Nietzsche. "Vestiges of my philosophy education include an obsession with the 'big picture', an instinct to sweep away the superfluous to get to the essence of problems, an insistence upon building arguments up from first principles and proven premises, and a confidence in my convictions as a result of constant appeals to logical reasoning. Most crucially, though, is an open mind, which is not only fertile soil for constant learning and growth, but more importantly, for acceptance and meaningful progress."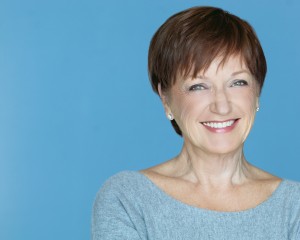 Margot Franssen founded The Body Shop Canada in 1980, creating a company recognized for its ethical business practices. In 2004 Margot sold her company and devoted herself to the advancement of women and girls. Her signature annual campaign to Stop Violence against Women raised over $1.3 million for prevention and recovery programs. A leading voice on the issues of social justice and women's rights, Margot received the United Nations Grand Award for addressing an issue of vital concern to the UN and was their guest speaker at the World Conference of Women in Beijing. Margot holds two honorary degrees and in 2002 was appointed an Officer of the Order of Canada, Canada's highest civilian honour.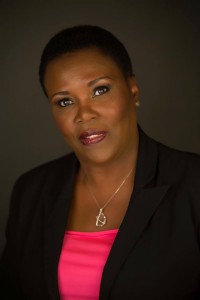 Rebecca Theodore is a professional writer, political commentator, author and public speaker based in New York City. Rebecca says that she decided to study philosophy to understand the meaning of life, as well as to use it to enter law school to be able to apply reasoning to the fallacies of everyday arguments. Although she did not follow the plan to pursue law, she says: "The study of philosophy helped me to build my own world, emboldened my independent thinking skills, and championed my calling into becoming a prolific writer and public speaker. Philosophy helped me to understand who I was and my purpose in the universe."

In addition to a BA in Philosophy, Alanna Mazzon also attended teachers college. The summer after graduation, she moved to Beijing, China to live and work as an international teacher. After three years in China, she relocated to an international school in Germany. According to Alanna, "My degree from York has helped me form my own philosophy and theories around education, children, and school systems. I am passionate about inquiry-based learning, which fits perfectly with a Philosophy degree. I am constantly analyzing, reviewing, reflecting, and questioning my work, and myself, and I owe that to the professors and program at York. My favourite classes were the ones in which debate and questioning took over, around ideas and theories with no clear answers. This is where I learned a lot about myself, and a lot about the process of learning and the importance of questioning rather than the end results."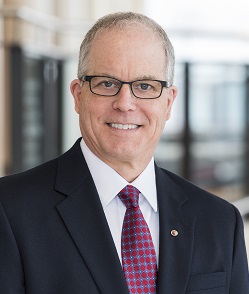 Eric M. Meslin is President and CEO of the Council of Canadian Academies. He joined the Council in February, 2016, bringing more than 25 years of experience in science policy, in both university and government settings. Before that, he was Founding Director of the Indiana University Center for Bioethics for 15 years, where he was also Professor of Medicine, of Medical & Molecular Genetics, of Bioethics and Law, of Public Health, and of Philosophy. He received his MA and PhD from Georgetown University in Washington D.C., both in Philosophy and Bioethics. Eric has more than 150 published articles and book chapters on various topics in bioethics and science policy. He has been an advisor to domestic and international organizations including the World Health Organization and the Canadian Institutes for Health Research. He points out: "I've always been very proud of my York BA in Philosophy and have used it throughout a wonderful career that has taken me from Toronto to Washington DC to France, Australia, the UK and elsewhere in various positions in universities, professional organizations and governments around the world."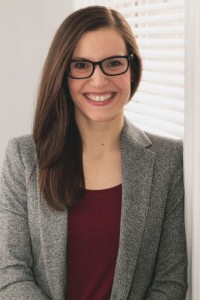 Julia Brassolotto received her MA in Philosophy from York, then went on to study for a PhD in Health Policy and Equity, also at York, which she completed in 2014. Her focus in the MA program was on bioethics, though she took a range of courses in the program. She has recently accepted a tenure-track position as an assistant professor in the Faculty of Health Sciences at the University of Lethbridge and has also received an Alberta Innovates Health Solutions New Investigator Award. Julia writes: "My philosophy degree certainly prepared me for the critical and analytical thinking required in my doctoral studies. Some of my favourite moments from that time include seminars with Dr. Alice Maclachlan and hearty bioethics debates in Dr. Duff Waring's classrooms."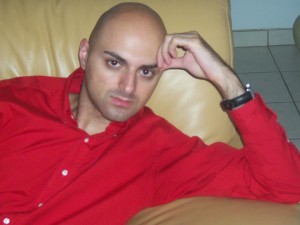 After York, Rayme Michaels went on to get a Master's degree in Comparative Philosophy while working as a teaching assistant at Brock University. He has gone on to become a novelist and publish three books. His first book is a quirky, bawdy comedy entitled Incorrigibility, and his second is a dark, gory, romantic vampire thriller called Red Love, which won Honourable Mention at the top of the list for General Fiction at the 2014 London Book Festival. He is currently teaching English in Japan. He says: "I will always look back at my glorious time at York with fondness. Most of my professors were great, and it was lots of fun to engage in class debates and discussions, with so many memorable moments and a wonderful, friendly vibe that permeated all areas of the campus." He also relates that he has incorporated his philosophical interests and expertise into his writing.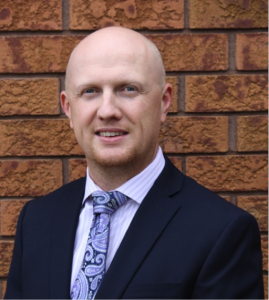 After completing his MA in Philosophy at York, Ian became a lawyer and was called to the Ontario bar. While in the MA program he also obtained a Graduate Diploma in Value Theory and Applied Ethics and the diploma inspired him to look for a job at the intersection of law and ethics. Accordingly, he went to work for Ontario's Integrity Commissioner (an independent officer of the Legislative Assembly), where he helped to give ethics advice to MPPs under the authority of the Members' Integrity Act. He is currently completing his PhD in Law at Osgoode Hall Law School, where his dissertation focuses on government ethics laws within Canada. According to him: "My degree in philosophy helps me to question and analyze the moral reasoning that underlies this important area of law. There is absolutely no doubt in my mind that my education in philosophy has given me the intellectual curiosity and confidence to continue to search out new challenges and opportunities in my career."

In addition to her BA in Philosophy, Diana also earned a bachelor's of Social Work and a master's degree in Health Policy and Equity, all from York. She is currently a case coordinator with the Spanning the Gaps to Post Secondary Education Program at the G. Raymond Chang School of Continuing Education, Ryerson University. With a background in community engagement and health promotion in Toronto's diverse communities along with an internship in Bhopal, India's gas and water contaminated neighbourhoods, she has had the opportunity to work alongside individuals in articulating their visions for themselves in different parts of the world. Diana writes: "The Philosophy program was not a job preparation program, it was a program that helped me ask and understand important questions about the world we live in. I have felt the influence of the program in all aspects of my life; my studies in Philosophy gave me the tools needed in asking critical questions about the world while working toward answers."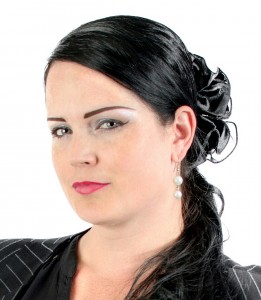 Chantelle Tokarz is Manager of Client Care at the Royal Bank of Canada in Winnipeg. She reports that she found her Philosophy degree useful in the development of her career as a bank manager, as it enabled her to be more confident and analytical in decision making. As she puts it, "Studying Philosophy taught me how to evaluate information and how to look at a problem from all angles." She also relates that she appreciated the fact that York had so many programs and opportunities for students to get involved in, such as open house functions and student clubs. Some of her best memories at York were developed during the time she was a part of the Undergraduate Philosophy Student Association, Philosophia. "My experiences at York made me more confident in my career," Chantelle says, "and the critical thinking skills I learned have become a great asset in all areas of my life."
Derek Davidson returned to university to study for a Philosophy BA at York, after having completed his MD at the University of Toronto and after working professionally as a physician for a number of years. In addition to practicing Psychoanalytic Psychotherapy, he was a consultant in Internal Medicine & Renal Disorders and a Fellow of the Royal College of Physicians & Surgeons of Canada. Before his retirement, Derek was an active member of the medical staff at the Humber River Regional Hospital, holding various positions including Chief of the Department of Medicine and Head of the Ethics Committee. He served on medical missions to Jamaica and Ecuador and was a medical consultant in India at the hospitals of the Church of North India. "In addition to widening my understanding of the human condition," Derek says that "the study of Philosophy gave me great pleasure and distraction from the practice of physical medicine."